Welcome [wlm_firstname]! Start Tracking Your Results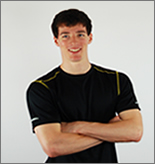 The menu planner is going to be a huge part of your success with your new lifestyle. You are going to be tracking your daily meals, exercises, along with any notes you want to take down so you can refer back and see how well you are doing.
Our most successful customers have been thrilled to use this application since it keeps them on track with there weight loss goals. You will be thrilled once you start seeing positive results towards your goals!
You may also track how much water you are drinking each day. Alongside the water tracker you can keep track of your measurements each week so you can see your results. We are excited to see your progress and can't wait to here your success story.
To get started check in with the weight tracker and click on your first meal(example: breakfast) to open up the meal. Click add food to track what you're eating!
Matt Green
- Founder